The barman behind this swanky downtown cocktail lounge is well known for his fun and imaginative cocktails. It's no surprise then that Benjamin Krick's take on this classic strays slightly off the beaten path.
Served over crushed ice and including a spiced rum cream liqueur, the Kinsman Brandy Alexander has a nutty, butterscotch flavor that takes even the most avid Brandy Alexander enthusiast by surprise. A trip downtown is well worth the smile this cocktail will put on your face.
JUNIPER TAR // KINSMAN BRANDY ALEXANDER
1 oz. Kinsman Rakia
1 oz. Kringle Cream
1/2 oz. Tempus Fugit Crème de Cacao
Combine all ingredients in a tin over ice. Shake. Strain into a rocks glass over crushed ice. Dust with Abuelita chocolate for garnish.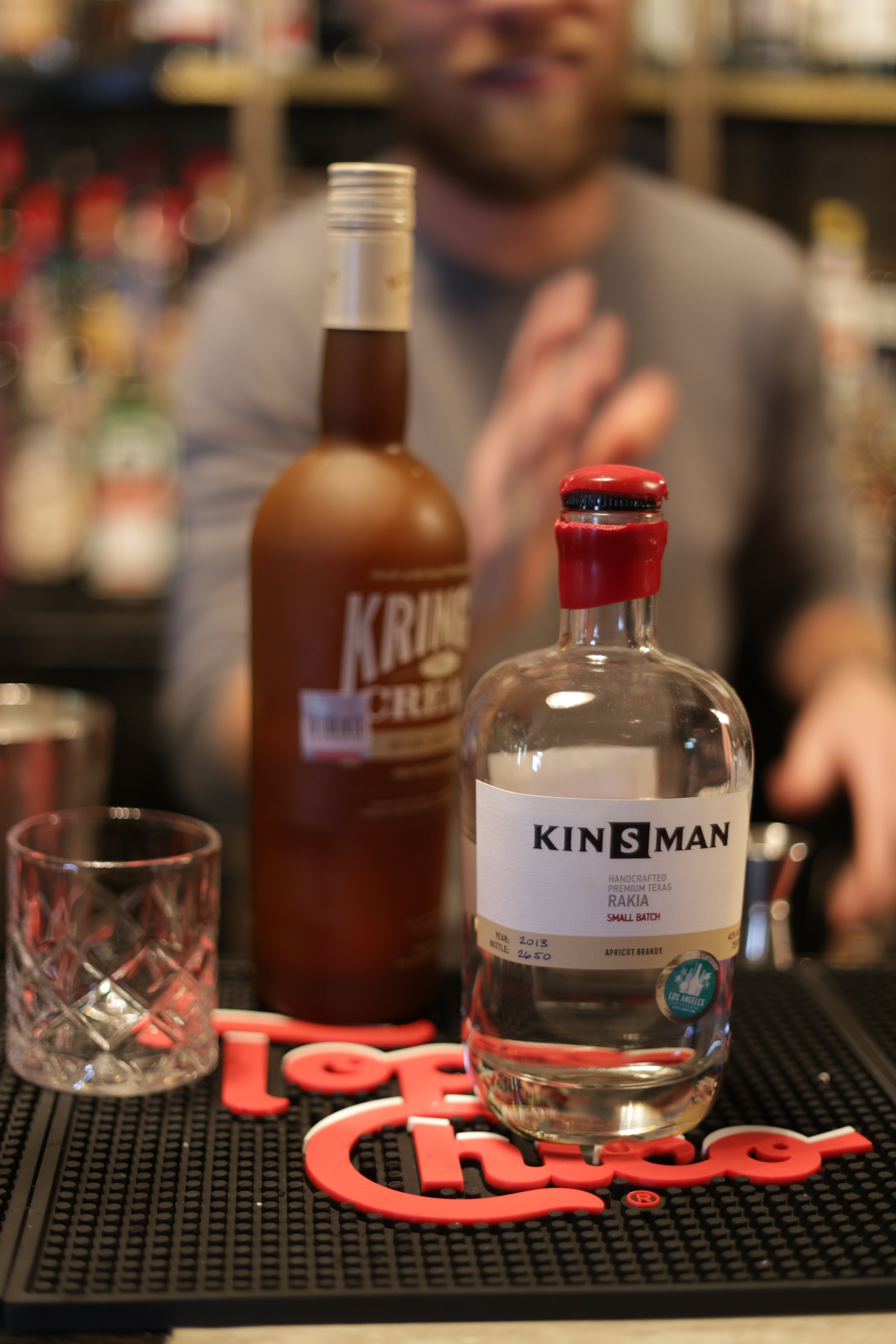 Dorcol Distilling Co.: Juniper Tar