With barman Jesse Torres at the reins of this freshly minted Houston Street eatery's beverage program, the bar is poised for success in creativity and execution alike.
Rosella at the Rand's inaugural participation in this year's Kinsman Brandy Alexander Tour is presented with a berry twist - a refreshingly light and airy take on the classic. Equal parts a well built cocktail and a good ol' fashioned "adult" strawberry shake, this rendition with a cute name is a must on your Tour stop.
ROSELLA AT THE RAND // APRICOT ME BY SURPRISE
1 1/2 oz. Kinsman Rakia
3/4 oz. Tempus Fugit Crème de Cacao
1 oz. heavy cream
1 strawberry
Muddle a strawberry in a tin. Combine remaining ingredients in the tin and add ice. Shake. Double strain into a coupe lined with house-made chocolate ganache on the inside. Garnish with a fresh strawberry slice.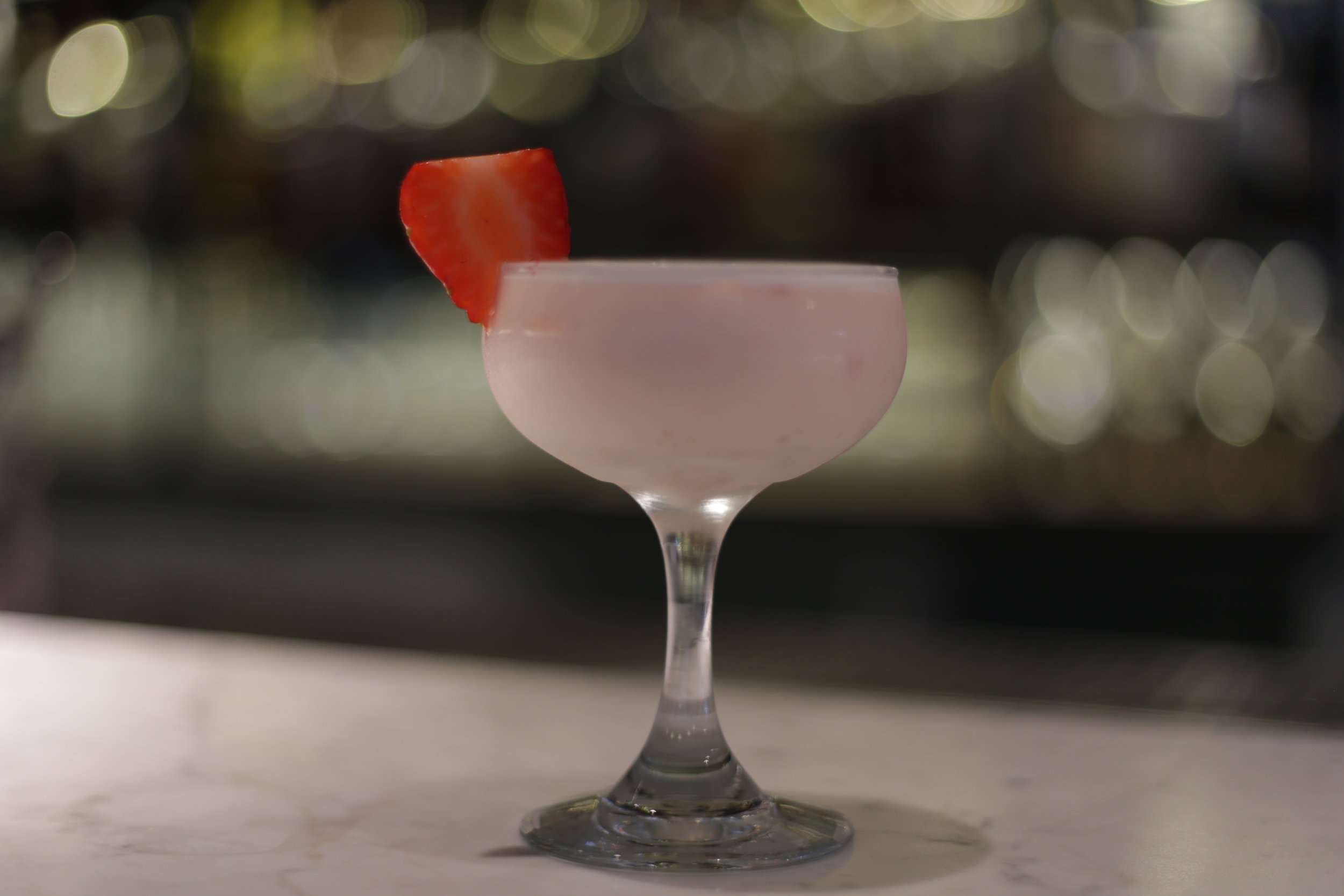 Dorcol Distilling Co.: Rosella at the Rand