Liberty Bar's Ana Cabrera took her admiration of Kinsman and married it with her house-made ice cream for this decadent inspiration. Shaken without ice, and garnished with an orange zest, her Abuelita Alexander is an envy of even the savviest of grandmas.
Liberty Bar's Abuelita chocolate ice cream folded into Kinsman Apricot Rakia and Montenegro Amaro topped with milk chocolate shavings and orange oils is a humdinger of a cocktail with or without a meal.
LIBERTY BAR //ABUELITA ALEXANDER
1 1/4 oz. Kinsman Rakia
1/2 oz. Montenegro Amaro
2 oz. scoop soft house-made Abuelita ice cream
Combine all ingredients in a tin. "Dry" shake combined ingredients. Pour into coupe. Garnish with an orange zest and freshly grated chocolate shavings.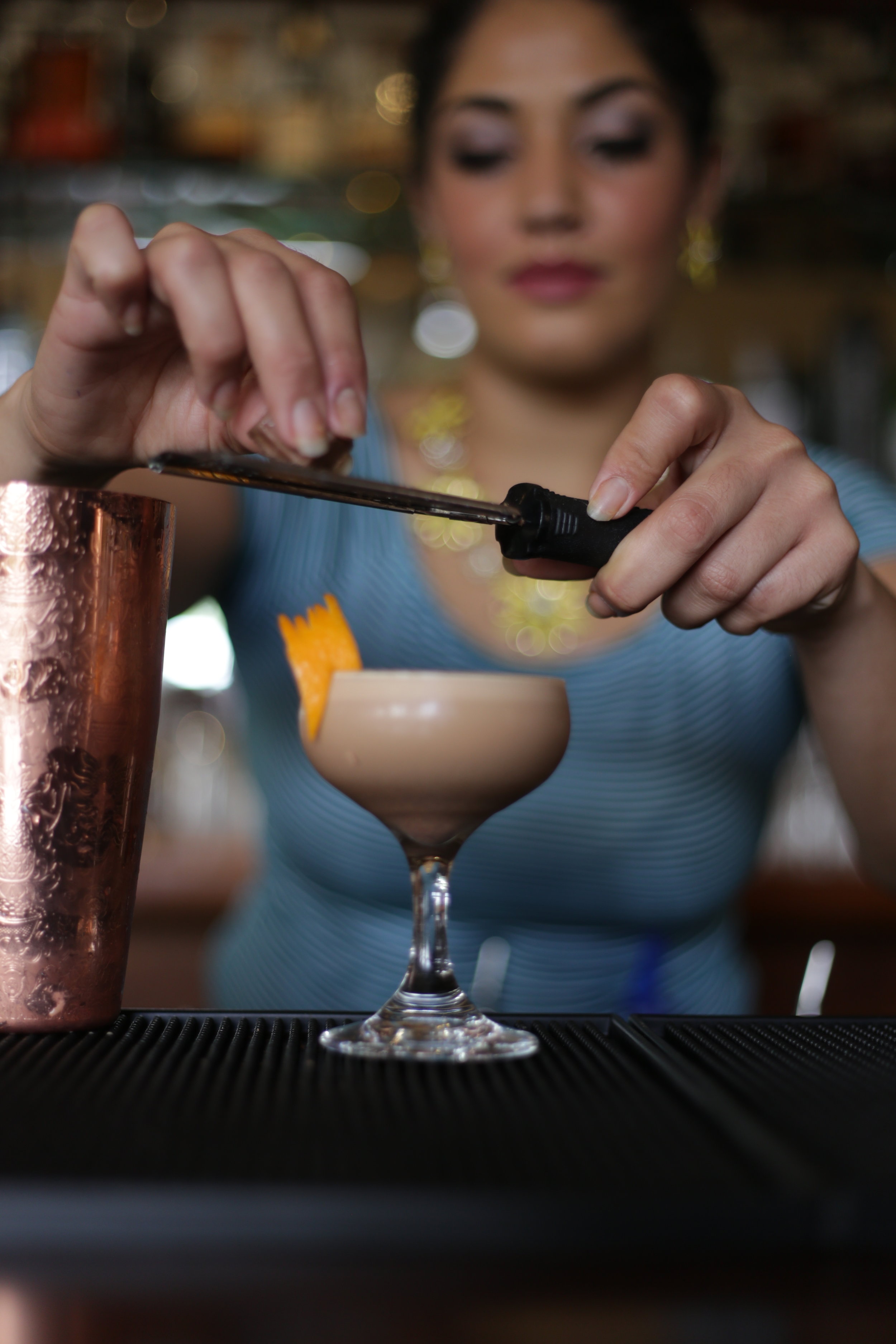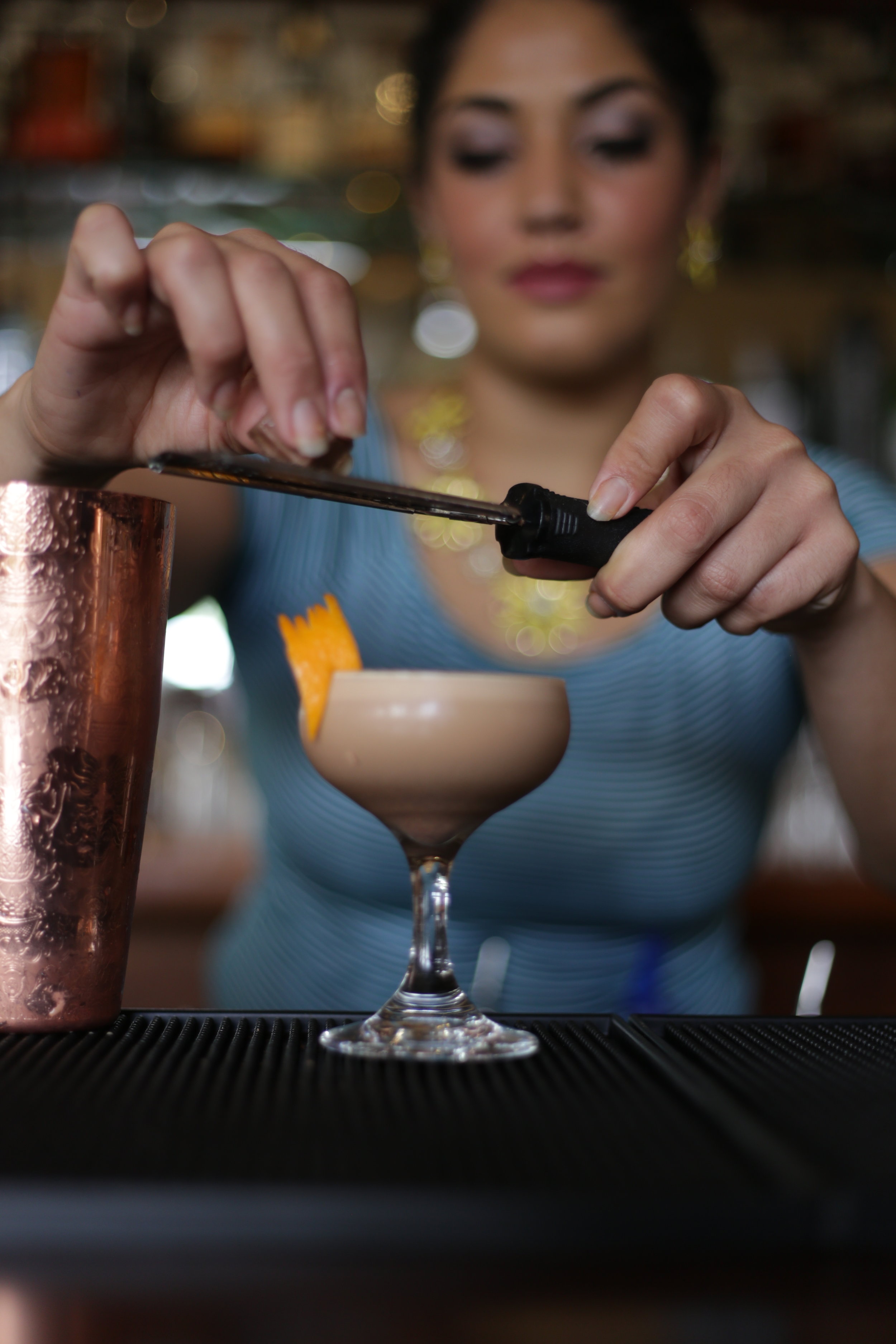 Dorcol Distilling Co.: Liberty Bar's Ana Cabrera